Disney Plus's global streaming services are today milestone left behind. That Disney promised 'adultThe 'streaming service' Star 'started broadcasting on Disney + as of today. Disney Plus subscribers now in regions such as Europe, Australia, New Zealand and Canada of a much larger library be able to enjoy.
Will be the global version of the Hulu service in the USA
The Star service will be similar in content to the Hulu service in the USA. Disney currently broadcasts family-friendly content on Disney Plus in the US, while offering adult programs to its subscribers on Hulu. With the Star service, this strategy will now be opened to the world.
The Star service will host Disney's general entertainment content library. Among content providers 20th Century Studios, ESPN, Disney Television Studios (ABC ve Twentieth Television), FX Productions and Searchlight Pictures takes place. Here, especially the 20th Century's extensive library will give Disney + a tremendous trump card.
You may be interested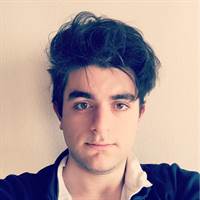 Disney Plus reaches its 4-year subscriber goal in just 14 months

The library of the Star service will differ from country to country. For example, How I Met Your Mother is available on Star in some countries, while in some other countries it is not included in the library because its streaming rights are on Netflix. So how would offer a library service in the event that Turkey is currently difficult to predict literally. But between co-productions Lost, The X-Files, Futurama and 24 arrays like and Logan, Deadpool, Die Hard, Alien and Kingsman movies like.
On the other hand, Star service is also published exclusively for Hulu in the USA. Solar Opposites or Helstrom It will also include TV series such as.
Disney is also about to release on the Star service local TV shows and movies also plans to prepare. For example, 10 different Star-exclusive originals have already been announced in Europe. Among the content, there is even a comedy series starring a family of Turkish origin in Germany.
Disney has included Star completely in Disney +. Therefore, it is not possible to subscribe to the service externally. Disney + service, which also includes Star, has a subscription fee of 8.99 Euros in Europe as of this month.
Disney + service this year To Eastern Europe his future was announced. Turkey also is expected to begin in spring 2021 to life. We hope Disney as soon as possible with nice local pricing step into our country.
https://deadline.com/2021/02/disney-launches-star-streaming-service-grown-up-beefs-up-parental-controls-1234698813/



Share by Email
it is titled mail it to your friend.









This news, our mobile app using to download,
You can read whenever you want (even offline):