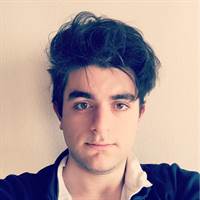 Editor


Oy See
Sony Europe, PlayStation Storestarted a new discount period for indie games. In the new campaign process, dozens of high quality independent productions from different genres will be available at significant discounts.
Unfortunately, after the recent hikes to the PS Store last year, we see very high prices even in independent games. Games sold for 10-20 TL on Steam have a price of over 100 TL in the PS Store. The prices of some games are still high despite discounts of 50% -60%. However, there are still some significant discounts.
The campaign, titled PlayStation Indies, will last for two weeks and end on March 11. All games on sale from here you can reach. We have listed some notable games below
Hollow Knight: Voidheart Edition — 25,60 TL
The Wolf Among Us — 32,00 TL
Amnesia Collection — 19,90 TL
GREY — 48,00 TL
Outer Wilds — 65,40 TL
SOMA — 19,90 TL
Lords of the Fallen — 21,60 TL
Layers of Fear Masterpiece Edition — 55,65 TL
The Talos Principle — 28,40 TL
Journey — 35,97 TL
Darkwood — 43,60 TL
Fall Guys: Ultimate Knockout — 66,75 TL
Cuphead — 66,75 TL
Stranded Deep — 86,40 TL
Subnautica — 87,10 TL
Worms W.M.D — 54,75 TL
The Escapists 2 — 24,75 TL
Hunt: Showdown — 71,60 TL
Little Nightmares — 34,75 TL
*** Deal of the Week: A Plague Tale: Innocence — 54,75 TL



Share by Email
it is titled mail it to your friend.









This news, our mobile app using to download,
You can read whenever you want (even offline):