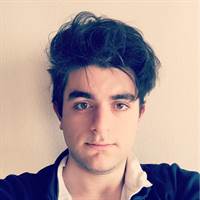 Editor


Oy See
FromSoftwareThe highly anticipated new game of Elden Ring It looks like it will appear in detail very soon. Jason Screirer, the famous journalist of the gaming industry, almost unheard of for two years He said that Elden Ring will be introduced in detail soon.
"I don't have much information (except that the game has been postponed many times). But I know there is strong evidence that the game will be released relatively soon. There won't be a case of Winds of Winter. Elden Ring has pages. " used the expressions.
You may be interested in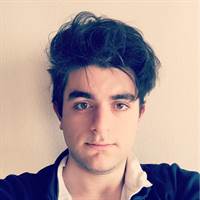 FromSoftware and George RR Martin present: Elden Ring

It can be introduced at the Microsoft event expected to be held on March 23
Some trusted names from the industry, such as Jeff Grubb and Paul Thurrott, say Microsoft is planning a major gaming event for March. In this event, which is expected to take place when the Bethesda deal is finalized (to be completed on March 5), Microsoft, with future plans in the game world will make detailed introductions about. The event is expected to focus on Bethesda, but some other Xbox / PC-exclusive games and third-party games such as Elden Ring will also be shown.
Microsoft signed an agreement with the publisher Bandai Namco for the promotion and advertising process of Elden Ring. Therefore, the probability of showing the Elden Ring at the potential Microsoft event on March 23 is quite high. Xbox boss Phil Spencer said in a statement last year that the Elden Ring is Hidetaka Miyazaki's most ambitious and largest production to date. We haven't seen a single frame from the game yet, but Phil Spencer had the opportunity to play Elden Ring quite a bit.
Hidetaka Miyazaki and George RR Martin's Elden Ring for the first time E3 2019 It was introduced in a short cinematic trailer. However, after this short trailer, FromSoftware and Bandai Namco were completely silent. In the past two years, we haven't heard a word from the play. We hope that next month this silence will finally come to an end.
FromSoftware and Hidetaka Miyazaki have managed to make a big impact in the game world with productions such as the Dark Souls series, Bloodborne and Sekiro: Shadows Die Twice. The new projects of FromSoftware, which has a strong fan base, are expected with great enthusiasm.
https://www.dualshockers.com/elden-ring-new-trailer-march-23/



Share by Email
it is titled mail it to your friend.









This news, our mobile app using to download,
You can read whenever you want (even offline):