The news of the big game event that Microsoft is said to organize this month has turned out to be unreal. Speaking on the subject on Twitter, Xbox marketing manager Aaron Greenberg explained that Microsoft has no plans to organize an event to introduce new games this month.
You may be interested in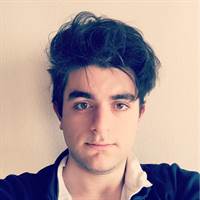 Big discount on Xbox Game Pass and Xbox Live Gold fees!

Responding to the news that the Elden Ring game could be introduced at the Xbox event on March 23, Greenberg,"I'm saying to set expectations: it won't happen. We are always working on new things, but an event for game announcements or world premieres won't come soon." used the expressions.
[youtube=https://twitter.com/aarongreenberg/status/1366127846771494913]
The date of March 23 was put forward by Microsoft journalist Paul Thurrott last week. Prior to this, VentureBeat's Jeff Grubb also stated that Microsoft is planning a Bethesda event for March. The possibility of Bethesda announcements as stated by Grubb is still present. Although new games are not announced, there may be news such as the full inclusion of Bethesda games in Xbox Game Pass.
The presentation of Elden Ring can still be held this month.
On the Elden Ring side, it looks like there will be a promotion soon, regardless of the Xbox event. From VGC and Bloomberg Jason Screirer According to the news, the new trailer of the game has already been prepared. Screirer and VGC say that part of the trailer in question was leaked and they were watching these leaked footage. FromSoftware's new game, which has not been heard for two years, Elden Ring will probably come out in full detail this month.
https://www.videogameschronicle.com/news/xbox-tells-fans-not-to-expect-a-world-premieres-event-in-the-near-future/



Share by Email
it is titled mail it to your friend.









This news, our mobile app using to download,
You can read whenever you want (even offline):