Made available for the Android platform free VPN There has been a massive data leak in their applications. Among them, according to the report of the CyberNews website Turks is also located 21 million the user's personal data has fallen into the internet.
You may be interested in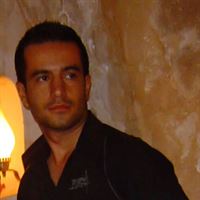 Windows 10 Your Phone app can now run multiple apps at the same time

See Also. "Windows 10 comes with full support for Android applications this year"
For sale on Darknet forums in three databases users e-mail addresses, usernames, passwordsdevice serial numbers and payment information Such as, extremely critical data are included. The information in question Super VPN, Gecko VPN and VPN Chat Let us state that it belongs to its users.
Don't blindly trust VPN apps
The main target audience of VPN applications is Russia, China and Middle East users in their countries. Because in these regions, internet access is engel users for bringing overcoming the bans referring to VPN services for.
Data put up for sale phishing emails as it can be used for victims of bank accounts Can also be used to steal passwords. More than half of the free VPN apps on the App Store and Google Play, according to security experts insecure.
https://cybernews.com/security/one-of-the-biggest-android-vpns-hacked-data-of-21-million-users-from-3-android-vpns-put-for-sale-online/



Share by Email
it is titled mail it to your friend.









This news, our mobile app using to download,
You can read whenever you want (even offline):