Karsan, the first in America and Europe ready for real road conditions level 4 autonomous bus with features Autonomous Electric Attackshared the technical details and technologies of the company with the public.
Autonomous Atak Electric was developed with the work carried out on Atak Electric, a 100 percent electric model of Karsan in the 8 meter class. Another Turkish technology company in the project carried out by Karsan R&D ADASTECCooperation was made with. Level 4 autonomous software developed by ADASTEC has been integrated into the electrical-electronic architecture and electric vehicle software of Atak Electric.
Autonomous Atak Electric, powered by BMW 220 kWh capacity from batteries and 230 kW by reaching the power 2500 Nm tork It was built on Atak Electric, which produces it. 8,3 meter dimensions of Atak Electric, 52 person passenger capacity and 300 kilometers range It also made Autonomous Atak Electric a pioneer in its class.
Stating that Otonom Atak Electric offers Level 4 autonomy feature thanks to its drive-by-wire equipment and its special software that processes and directs the information in technological sensors, Karsan Chief Executive (CEO) Okan Baş, whose opinions were given in the statement, said that the central management system provided constant communication with the vehicles and when necessary reported that they have launched a real autonomous public transportation vehicle that will intervene and provide data sharing with 3rd party software.
Okan Baş said, "With this level, our vehicle can be used on a planned route, either on a campus or on public transport routes in real traffic conditions, with or without a driver. up to 50 km / h in autonomous driving can go out and work on routes. With its features, Autonomous Atak Electric will be able to dock at stops on the route, carry out the getting-on-getting-off processes, and will provide the management and management of traffic lights at intersections and crossings. In short, it will reduce the margin of error to a minimum by making the traffic smarter. "
New electric vehicles of 12-18 meters are coming
Baş emphasized that the Atak and Jest Electrics delivered to date have covered a total distance of more than 1 million kilometers, bringing Karsan a serious experience in the field of electric vehicles.
"Atak Electric, which we launched in the past period and made ready for mass production, was an intermediate station. The Otonom Atak Electric, which is in front of you today, is our focus. We planned it this way since the first day. We used our electric vehicles as a stepping stone for autonomous vehicles. We started with Atak Electric. We want to move forward in the continuation. Otonom Jest Electric is also among our plans. From now on, every product we will put into use will be autonomously prepared. Level 4 will be able to adapt to all of its autonomous features. On the other hand, as Karsan, our investments in electric vehicles continue without slowing down. In a short time Our new 100 percent electric vehicles in 12 and 18 meter sizes we will meet with roads. "
You may be interested in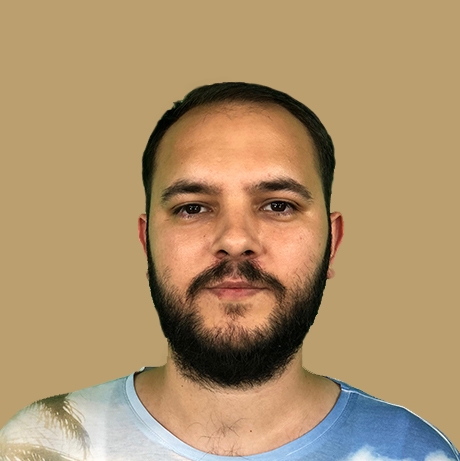 Karsan started production of Atak Electric with level 4 autonomous technology

Reminding that Karsan has shared all the developments they have made in this field for about 3 years, Baş continued as follows:
"Because it was very important for our country that a local brand produced 100 percent electric vehicles and these vehicles grew ambitiously in the game field of the world giants. In a short period of about two years, we have sold nearly 200 electric models in 30 different European cities. Now it's time for Otonom Atak Electric. As a company that produces public transportation vehicles, we have determined autonomy as the main route.Therefore, unlike passenger cars, the 'autonomous transformation' is for public transportation. It will be much faster. We believe that autonomy will go 15-20 years ahead for public transport. "
Emphasizing that the Autonomous Atak Electric is the ideal model to meet the demand in the 8 meter area, Baş said:
"We saw an opportunity in this area in the market and we acted fast. It is a separate pride that we cooperate with a 100% domestic company like ADASTEC in this field. Atak was an opportunity for us with its dimensions and features. There is no other brand that produces Level 4 autonomous vehicles At this point, we are the first in the world. Otonom Atak Electric, which we see as an opportunity with its dimensions and features, has attracted a lot of attention since the day it was heard. In addition, we can get another order from Europe in a short time. On the other hand, our vehicle will be used on the actual route within a university in Michigan, USA and will start to transport students within the campus. Our target market for Autonomous Atak Electric is Northern Europe.
See Also. "The draft has been prepared: Is there a new tax on used vehicle trading?"
ADASTEC Senior Manager (CEO) Ali Ufuk Peker stated that they are proud of breaking many firsts with Otonom Atak Electric and said, "Thanks to our cooperation with Karsan flowride our ai autonomous vehicle software platform We made it available to the public transport industry. With the Autonomous Driving Software we have developed, full-size commercial vehicles operating on certain routes perform their operations completely without driver. Our software platform ensures the continuous and safe operation of the autonomous vehicle fleet in the cloud environment. The mobile applications of our software platform provide passengers and fleet managers with instant access to information about autonomous vehicles. found the assessment.
Self-moving driverless vehicle technology, one of the most important technologies in Autonomous Atak Electric, can easily perceive the road, traffic situation and environmental conditions without the need for human factors. Thus, the driving systems are controlled by electronic systems without a mechanical link.
Developed in Otonom Atak Electric, which has driving assistance systems that are further than ADAS features. LiDAR sensors are included. These sensors send laser beams of light, even at the most critical angles. Up to 120 meters It works effectively at a distance and enables the objects around to be determined 3-dimensionally with centimeter precision. In addition, the radio waves emitted by the radar in the front Detection and movement of objects up to 160 meters detecting in all weather conditions.
Thermal cameras make it easy to detect live
Autonomous Atak Electric, which can both measure the distances of objects and identify objects by processing high-resolution images at 6 different points of the vehicle with RGB cameras, easily distinguishes vehicles, pedestrians or other objects. On the other hand, Autonomous Atak Electric, which can detect the temperature changes of the living creatures around the vehicle without being affected by light and weather conditions thanks to its thermal cameras and can detect accordingly, thus provides extra security against pedestrians and other creatures. In Autonomous Atak Electric, the location of the vehicle can be determined precisely and safely thanks to high-resolution maps, GNSS, accelerometer and LiDAR sensors that transmit high-precision position information.



Share by Email
it is titled mail it to your friend.









This news, our mobile app using to download,
You can read whenever you want (even offline):