Another good news about the free game campaigns this week came from Amazon. Currently, five different games worth 140 TL are distributed free of charge to Prime Gaming members. The games will be free for the next month and if you add them to your library now Even if your Prime membership ends, you will stay.
You may be interested in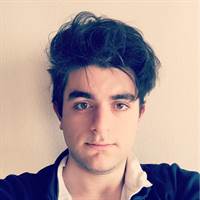 Two games worth 126 TL were made free to Amazon Prime members

Prime Gaming's free games usually have at least 1 game that attracts attention every month. The remarkable production of this month is also Blasphemous dead. Blasphemous, one of the most popular independent productions of 2019, draws attention with its impressive atmosphere and music. Blasphemous that combines the metroidvania genre with Souls mechanics on Steam 'Very Positive'has an average of reviews.
Among the other games of the month, there are not many productions that attract attention. There are indie and not very popular games like Bomber Crew, Boomerang Fu, Tengami, and Skydrift. Apart from these, you can also add Adventures of Chris, Sine Mora Ex, Strata and The Academy: First Riddle games, which were released last month and are still available for download, to your library.
To get new Prime Gaming games to this page you can click. At the top of the page, there are in-game content (loot) distributed for games such as GTA 5 and Apex Legends, below are free games. You can install Prime Gaming games with Amazon Launcher or Prime Launcher. Amazon Launcher link for here.
Blasphemous Steam Linki
Bomber Crew Steam Linki
Boomerang Fu Steam Linki
Tengami Steam Links
SkyDrift Steam Links



Share by Email
it is titled mail it to your friend.









This news, our mobile app using to download,
You can read whenever you want (even offline):