PlayStation Plus Ocak 2021 games are finally available for download as of today. As explained earlier this month Final Fantasy VII Remake, Remnant: From the Ashes, Farpoint VR ve Maquette oyunları games are given for free. You can add all four games to your library right now.
You may be interested in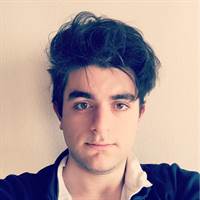 PS Plus March 2021 games announced

We can say that March has been one of the best PS Plus months of recent times. Final Fantasy VII Remake, one of the best-selling games last year, was free just 11 months after its release. The Final Fantasy VII Remake game, worth 429 TL, draws attention as the best PS Plus free game of recent times.
On the other hand, Remnant: From the Ashes and Maquette games also managed to please PS Plus users. Remnant: From the Ashes, which draws attention with its Souls-like mechanics, is very good for those who love the action RPG genre. The 3D adventure / puzzle game Maquette, on the other hand, is distributed free of charge to PS Plus subscribers as it is released today.
February's free game also in March Destruction All-Stars will also be available for free download. It was announced that Destruction All-Stars will be distributed free of charge for two months. The game will have a price tag of $ 20 as of next month.
March games Until April 5 you can add it to your library.
PlayStation Store PS Plus page
PS4 and PS5
Final Fantasy VII Remake (PS4 ve PS5) (Does not include PS5 update)
Remnant: From the Ashes (PS4 ve PS5)
Farpoint VR (PS4 ve PS5)
Model (PS5)
Destruction All-Stars (PS5)
"Stay Home" bonus: Ratchet and Clank (no PlayStation Plus required)



Share by Email
it is titled mail it to your friend.









This news, our mobile app using to download,
You can read whenever you want (even offline):