It seems ADATA continues to update its much-discussed model. Moreover, to the detriment of users performance loss also reported.
ADATA has once again updated the XPG SX8200 Pro. Increasingly changing controller and NAND Flash chip NVMe SSD'nin Despite this, the model remained stable. The company has separated different SSDs with the same name into versions.
An ever-slowing SSD
Clock speed unknown in the latest model SM2262G the controller and 96-layer 3D TLC NAND Flash by SK Hynix The company that included the chips claimed that all models have the same durability.
You may be interested in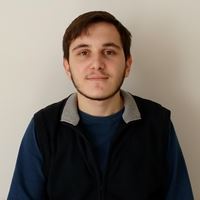 Gigabyte announced the Aorus Gen4 7000S SSD that can reach 7 GB / s

With the development of technology, the fact that the 64-layer Flash units used in the period when the model was first announced were no longer available, although the company does not have the responsibility of the manufacturers stating changes in a way that users can easily access is seen as.
On the other hand, ADATA XPG 8200 Pro'yu It has the potential to mislead users to keep the same name despite the fact that it is updated with changing conditions and there is a decrease in performance.
According to tests by a Reddit user, SK Hynix NAND Flash purchased in February of this year is current but has the same name. XPG 8200 Pro in sequential reading test approx. 800 MB / s slow looks.
See Also. "Intel announces 670p NVMe SSDs with 144 layer QLC Flash"
Regarding the test results that are also missing in random operations, ADATA, although the tests of the first drives are made through the controller integrated into the processor, X570 chipset He pointed out that it was being tested on. Although a difference is expected to occur, the difference between tests is expected. Far beyond the CPU-chipset difference is seen.

references
https://www.reddit.com/r/hardware/comments/lk2f5i/breaking_news_adata_sx8200_pro_m2_ssd_performance/
https://www.techpowerup.com/279080/adata-explains-changes-with-xpg-sx8200-pro-ssd




Share by Email
it is titled mail it to your friend.









This news, our mobile app using to download,
You can read whenever you want (even offline):