One of the highly anticipated films of this year Space Jam: A New LegacyThe first photos were published. Producer Warner Bros. Entertainment Weekly'de in the photos he shared LeBron James and Bugs BunnyWe get the opportunity to see for the first time.
You may be interested in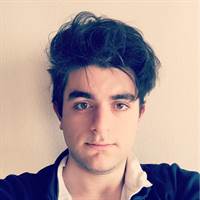 Godzilla vs. Kong movie release date moved two months ahead

As you know, the first Space Jam movie in which Michael Jordan came together with the famous Looney Tunes characters was one of the legendary movies of the 90s. In the new Space Jam, this time LeBron James, considered to be the best basketball player of our time, will take the lead role. The plot of the movie is quite interesting.
In Space Jam: A New Legacy, the son of LeBron James and LeBron James, played by Don Cheadle, by a dangerous AI imprisoned in a digital world. Here, LeBron James, who joins forces with famous Looney Tunes characters such as Bugs Bunny and Lola Bunny, will descend on the basketball court to escape from his imprisoned world and showcase his skills against the digital champions of artificial intelligence. James' digital rivals include legendary basketball stars such as Larry Bird, Charles Barkley, Larry Johnson and Shawn Bradley.
Warner Bros also wants to go beyond Looney Tunes in the new Space Jam movie. According to the news in Entertainment Weekly Space Jam: A New Legacy From Batman to Mad Max There will be short roles for many different Warner Bros characters and brands.
Director of the original movie (Joe Pytka) and its screenwriters (Leo Welcome, Steve Rudnick, Timothy Harris, Herschel Wingrod) by Space Jam: A New Legacy On July 16 will be broadcast simultaneously in cinemas and HBO Max.
https://ew.com/movies/space-jam-new-legacy-cover-lebron-james



Share by Email
it is titled mail it to your friend.









This news, our mobile app using to download,
You can read whenever you want (even offline):