SpaceXnext generation interplanetary spaceship StarshipAnother important test was left behind in the development process of today. The highly anticipated test take-off of the new prototype rocket SN10 took place today. Although the Starship prototype successfully landed on the surface in the test flight, it exploded again minutes later.
The SN10 rocket took off from SpaceX's launch site in Texas at 02.16 BCE on Thursday. The rocket is approximate as in the SN8 and SN9 trials. To a height of 10 kilometers managed to reach. Afterwards, the upper body began to descend towards the surface by moving to the landing position.
You may be interested in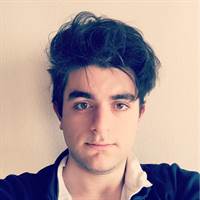 Applications started: Japanese billionaire going to the Moon in 2023 is looking for 8 volunteers

See Also. "Applications started: Japanese billionaire who will go to the Moon in 2023 is looking for 8 volunteers"
For the first time in the SN10 test, SpaceX succeeded in bringing a Starship prototype with three Raptor engines to the surface. The landing moments of the SN10 produced quite impressive images. But just two minutes after landing, when we thought everything was going well, the SN10 suddenly exploded and turned into a giant fireball. You can also see the explosion moments of the rocket below.
SpaceX plans to achieve the goal step by step in the development process of Starship. Landing success was achieved in a very short time in the 10-kilometer tests. The company is now aiming to tackle the last bumps on this side and gradually reach the space limit of 100 kilometers. SpaceX is currently advancing rapidly in the development process of Starship.
The final version of Starship 50 meters height and is expected to house 6 Raptor engines. Starship also Super Heavy It will be placed on a huge pusher named. The Super Heavy, which will carry the Starship from the surface to the orbit, 72 meters away It is expected to be long and house 28 different Raptor engines. So the total length of Starship and Super Heavy will be exactly 122 meters.
SpaceX plans to bring Starship to space this year and begin its first Starship official missions. Later To the Moon in 2023, to Mars in 2025 there is a target of transporting people.
https://www.theverge.com/2021/3/3/22311916/spacex-starship-prototype-landing-successful



Share by Email
it is titled mail it to your friend.









This news, our mobile app using to download,
You can read whenever you want (even offline):