The number of players using controllers on the Steam platform has been announced. Made to official statement To date, more than 48 million players have played games using a controller on Steam. Steam also said that about 10% of the total number of users play games with their controller every day.
You may be interested in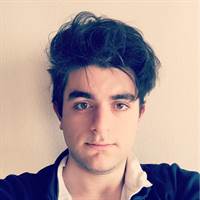 Steam's new phenomenon Valheim breaks records

The odds change according to the game types
The controller usage rate, of course, varies according to the game types. It was stated that the rate in strategy type games is below 1%. On the other hand, over 70% in sports and fighting games, over 90% in racing games, around 40% -50% in third-person action games, and 7-8% in FPS games.
Valve also presented a standard chart showing usage distribution by controller type. It was stated that Xbox controllers were used the most on Steam, followed by the PlayStation controller in the second place.
The figures Valve shares are mostly for developers. Developers are expected to offer better controller support, especially in game types with high controller usage. It is stated that if the APIs offered by Steam to developers in this field are used in the best way, both developers and players will benefit from this.
Valve on the subject,"Lastly, if we were to recommend something to you, it would definitely mean that the button icons shown to players to press in-game are with appropriate PlayStation controller icons would be shown. You can create the icons yourself, or you can use the icons that come with Steam Input API integration. " used the expressions.

references
https://steamcommunity.com/groups/steamworks/announcements/detail/3061855517864424915
https://www.pcgamer.com/48-million-players-use-controllers-on-steam/




Share by Email
it is titled mail it to your friend.









This news, our mobile app using to download,
You can read whenever you want (even offline):