Turkey Space Agency (OSA) announced the proposal that astronauts plan instead of words. TUA President Serdar Hüseyin Yıldırım announced that they are thinking of the word "fezagir" for Turkish spaceflight and the proposal of this word is planned.
The word fezagir consists of the suffixes "feza", which means space in Arabic, and "gir" in Persian. We have seen that this word was used in some Turkish states in Central Asia before.
Speaking to Sputnik, Yıldırım,"I liked a word that used to be used in Central Asia: Fezagir. It is a bit old word, but I don't know how correct it can be found as a connotation." said.
You may be interested in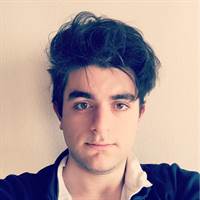 great promotion of Turkey Space Agency will be held today at 19:00

Yıldırım used the following statements:
"Our President of the Turkish Language Association also came to visit us on this subject, we had a meeting. Because this is a sensitive issue, it is not an easy task to bring a word to the language. It should be accepted and used by the nation. A word that is not used and remains in the lexicon does not help. Thousands of proposals. Frankly, I haven't seen something very satisfying until now. But I think it will come out. It should not be a private name like Ali Kuşçu, Fatih, Alparslan. Because the word cosmonaut or astronaut is a generic name used for spaceflight in many countries. I do not see it because we will use this word for the spacecraft that will be sent by other countries such as America and Russia. I liked a word that was used in Central Asia: Fezagir. It is a bit old word but I do not know how correct it is found as a connotation. "
Negotiations with USA and Russia to launch Turkish astronaut into space
Yıldırım also made some statements about the first Turkish astronaut mission planned for 2023. Reminding again that the Turkish astronaut will be sent to the International Space Station (ISS), Yıldırım stated that they are currently negotiating with the USA and Russia, which have the ability to send people to the ISS for this historic mission.
Yıldırım used the following expressions
"When it comes to going to the International Space Station (ISS), there are only the US and Russia that can do this. Previously only the Russians were sending with Soyuz rocket. We are also meeting with representatives of these two countries and in the coming days we will decide with which side we will cooperate. The criterion here is; It will be the country that will meet the most suitable conditions for our country's wishes. We do not have an engagement, but the calendar is also important for us.
Yıldırım, who also made some evaluations about the allegations that a spaceport would be established in Somalia,"Here, Kazakhstan, as Russia and Turkey may also be considered a trilateral cooperation. Because there's a very wide field and active as places used currently in Baikonur. Here is believed it can be used by making investments to a modernized. It still accurate news as the agenda. I understood Somalia Somalia is a good alternative, but there are many alternatives in this regard. In this sense, we are continuing our negotiations with more than one country for a spaceport. " used the expressions.
https://tr.sputniknews.com/columnists/202103051043957444-turkiye-uzay-ajansi-baskani-yildirim-baykonur-uzay-ussunde-kazakistan-ve-rusya-ile-uclu-isbirligi/



Share by Email
it is titled mail it to your friend.









This news, our mobile app using to download,
You can read whenever you want (even offline):