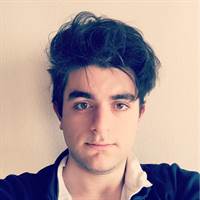 Editor


Oy See
Microsoft'un dev Bethesda acquisition We will see their first effects on Xbox Game Pass. Xbox in the blog post According to the statements contained, more Bethesda games will be added to the Game Pass library this week.
No details have yet been given on which games will be the new Bethesda games that will participate in Game Pass. We also do not know how many games will be added. Microsoft has launched Bethesda games to keep excitement on this side. gradually adding to Game Pass like planning.
Some popular Bethesda games are currently available in Game Pass, such as Dishonored 2, Doom Eternal, Skyrim, Fallout 76, and Wolfenstein Young Blood. Some games such as Fallout 4, Fallout 3, Oblivion, The Evil Within 1-2 are not yet in the library. We will see these games on Game Pass soon.
As you know in the Xbox Game Pass service, the PC side can sometimes lag behind consoles. EA Play, for example, is still not added to Game Pass PC. On the other hand, some popular games such as Skyrim, NBA 2K21, Nier Automata are also console specific. We hope we won't see a similar situation in Bethesda's upcoming games, and PC and console players can enjoy the games at the same time.
https://news.xbox.com/en-us/2021/03/09/officially-welcoming-bethesda-to-the-xbox-family/



Share by Email
it is titled mail it to your friend.









This news, our mobile app using to download,
You can read whenever you want (even offline):