Mercedes-Benz Türk Truck and Mercedes-Benz Türk Bus R&D teams continue their R&D and innovation studies without slowing down. In 2020, the Mercedes-Benz Türk Truck R&D Team, 84, and the Mercedes-Benz Türk Bus R&D Team, 93, a total of 177 patent applications was found. With these applied patents, Mercedes-Benz Türk, Third company with the highest number of patent applications in 2020 and reached a total of 334 patent applications in 5 years since 2015.
Participation in the Horizon2020 program continues
The R&D Centers of Mercedes-Benz Türk, which has given importance to Research and Development activities since the day it was founded, in Aksaray Truck Factory and Hoşdere Bus Factory are involved in international projects.
Mercedes-Benz Türk has been accepted to the Grant Program four times with RECOTRANS, DECOAT, VOJEXT, ALBATROSS projects within the framework of the Horizon2020 program, which supports the research, development and innovation projects of the European Union. The largest R&D support program of the European Union with a budget of 80 billion Euros, the "Eighth Framework Program", also known as Horizon2020; aims to help achieve smart, sustainable and inclusive economic growth. Mercedes-Benz Türk Truck and Bus R&D Teams aim to participate in this program, which they applied for the first time in 2017, with their new projects.
See Also. "New logo, new design: 2021 Peugeot 308 seen almost completely without camouflage"
You may be interested in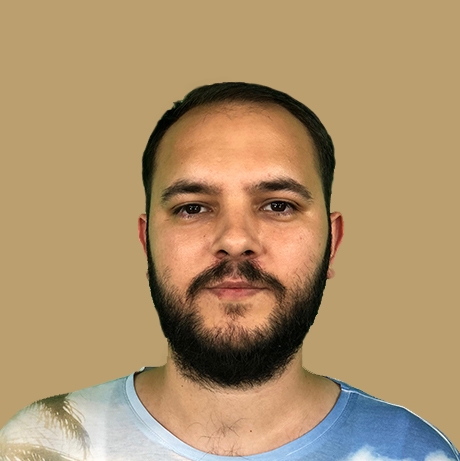 Shaft Test Area, in which Mercedes-Benz Türk invested 2.5 million euros, was put into service

Mercedes-Benz Türk's first project accepted in 2017 within the scope of Horizon2020 RECOTRANSIs carried out with the contributions of 13 partners from 7 different countries. Within the scope of this project, as an alternative to steel with high production amount in the transportation sector; recyclable composite materials are produced using new, unconventional production technologies. By Mercedes-Benz Türk Trucks R&D Team; The approval of this project, which was prepared in the "Factories of the Future" category, regarding the "Development of the truck driver's cabin rear suspension bed carrier system with hybrid materials" was received. As a result, another aim of the project, which aims to reduce cost, weight and emission values ​​by using composite-hybrid materials, is to connect thermoplastic composites with metals in an optimized manner. While the studies on the subject are carried out in the joint venture of the Hoşdere R&D Center Truck Development Unit and Aksaray R&D Center; The project is planned to be completed in 2021.
The second project accepted in 2019 DECOAT project is carried out with 17 partners from 10 different countries. With the DECOAT project, it is aimed to ensure sustainability with low-cost recyclable products by ensuring that the interior parts of the bus cockpit can be reused with the developed technique without being scrapped. By the Mercedes-Benz Türk Bus R&D team; The approval of the project prepared in the category of "Nanomaterials" for the "separation of layers of the multi-layer bus cockpit part and ensuring its recycling" was received in 2019. The aim of the project is to develop a new generation of pioneering smart polymer material systems, to optimize costs arising from multiple use and recycling of coated textile and plastic parts, as well as to reduce emission values ​​and carbon footprint from recycling. While the studies on the subject are carried out in partnership with the Hoşdere R&D Center Bus Development Unit and Truck Development; The project is planned to be completed in 2023.
New generation battery packs will be developed for electric and hybrid vehicles. ALBATROSS An innovative battery management system is being developed in the project named.
VOJEXT With the project, the time elapsed until the thermoplastic automotive parts are mounted on the vehicle immediately after the manufacturing process, in the event that a load is applied under temperature changes, the software to be developed as soon as any crack or over-limit deformation is detected, the vehicle user or the relevant engineer with different severity codes (Warning or damage such as) is intended to provide information. In this way, the possibility of a possible accident and the production of a less durable part can be prevented. Both the driver of the vehicle will take the necessary precautions when a damage occurs while driving, and the developer engineer will be able to consciously perform the necessary optimization processes in order to prevent such damages on the part again.
Mercedes-Benz Turkish Bus R&D Director Emre Kuzucu; "We have a wide range of competencies in our Hoşdere R&D Center, which has a very important position within the global network of our parent company Daimler AG. Apart from the bodywork, exterior equipment and aerodynamic calculations of new or existing buses, we make our activities in details such as interior equipment, interior lighting concepts, documentation, electrical comfort systems, cable harnesses and diagnosis / connectivity ready for end users with the strength and road tests we carry out. Hoşdere R & D Center we developed in this new technology, our plant in Turkey except for Daimler's Mannheim, Ulm and implemented in their vehicles in production facilities such Ligny. We are proud to contribute to the economy of the country while reinforcing our leadership in our field with 93 patent applications we made only in 2020. Due to the 8-14 March Science and Technology Week, we express our respects to everyone who has contributed to this field in our country. said.
Mercedes-Benz Turkish Truck R&D Director Tuba Cağaloğlu Mai"Our Istanbul R&D Center performs the general vehicle concept, mechatronics, chassis, cabin and calculations for trucks. In our center, which can work simultaneously with truck production and R&D centers all over the world, we can simulate the effects that can only be observed after 10 years of intensive use in a virtual environment in our vehicles with a "Digital Twin" in only 1 week. Our Aksaray R&D Center, which was put into operation within our Aksaray Truck Factory with an investment of 8.4 million Euros in 2018 due to our global additional responsibilities specific to the truck product group, continues to be the only road test approval authority for Mercedes-Benz trucks all over the world. Thanks to the use of Virtual Reality Technology and Big Data, we can achieve much more precise and efficient R&D processes. With the number of patent applications increasing day by day, we moved the year 2020 to a further stage with 84 new applications. both in our country and contributing to Turkey's success in the field of engineering exports, we strengthened the position of Aksaray. It covered 8 to 14 March Science and Technology Week, Turkey's strength floor all engineers, programmers and thank the employees at all institutions and we thank because of their added value to our both our brand in the country. " said.



Share by Email
it is titled mail it to your friend.









This news, our mobile app using to download,
You can read whenever you want (even offline):