The two giants of space, Russia and China, have reached a mutual agreement on a giant Moon project that could rival the US's Artemis program. According to the joint official statement made by the space agencies of the two countries, Roscosmos and the National Space Agency of China, preparations have started to establish a space base called the International Lunar Research Station (UAAI) on the surface of the Moon.
It will be set at the south pole of the moon
The UAA is expected to be completed in the 2030s. Prior to this, both Russia and China will organize multiple unmanned missions on the lunar surface in the 2020s. Both space agencies have announced three lunar missions each to be completed by the mid-2020s. These unmanned missions will form the basis of UAA.
You may be interested in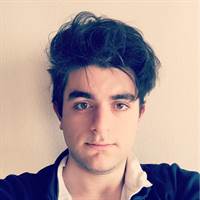 China exhibits soil brought from the moon for the first time

China's announced plans include the Chang'e 6, Chang'e 7, and Chang'e 8 missions. The Chang'e 6 mission has the goal of collecting samples from the south pole of the Moon and bringing it to Earth. In Chang'e 7, planned for 2023-2024, more than one spacecraft will be landed at the south pole of the Moon at the same time. Finally, in Chang'e 8, 3D printer technologies are expected to be tested on the lunar surface.
Russia plans to complete the new Moon missions Luna 25, Luna 26 and Luna 27 in the 2020s. All three missions have the goal of landing spacecraft on the lunar surface.
UAAI is expected to be established in the south pole of the Moon. South pole, heavily water glaciers has recently become a very popular location for manned Moon missions due to its inclusion. The American space agency NASA also has a goal of landing astronauts to the south pole in the 2020s.
China's station in Earth orbit is soon completed
Prior to the UAA, China is currently also preparing to build a space station in Earth orbit. The first and largest piece of Tiangong 3 station will be launched into space next April. In 2022, the construction of the station is expected to be completed and to start hosting taikonot. China wants to give its taikonot a space experience before UAAI at Tiangong-3 station.
China and Russia also stated that they are open to international partnerships for the UAAI project. Upon request from Turkey are likely to participate in uaai. On this side, for example, partnerships were signed with Canada, Japan, Europe, England and UAE in the Artemis project of the USA. China and Russia also seem to partner with partner countries that are close to them on this side.
https://spacenews.com/china-russia-enter-mou-on-international-lunar-research-station/



Share by Email
it is titled mail it to your friend.









This news, our mobile app using to download,
You can read whenever you want (even offline):