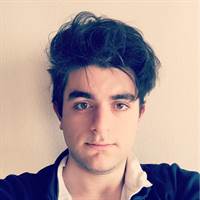 Editor


Oy See
Avengers: Endgame's box office leadership lasted only 18 months. James Cameron's famous movie Avatar, which was re-released in Chinese cinemas this week, quickly took over Endgame's "highest grossing movie in history" record. Deadline According to his report, Avatar is on the lead again as of this Saturday.
Made $ 8.9 million in just two days
Prior to this week, Avengers: Endgame's total revenue was $ 2.797 billion, while Avatar's total revenue was $ 2.789 billion. After Avatar came back to theaters, he managed to earn another $ 8.9 million in China in just two days. So Avatar is currently about Endgame's 1 million dollars ahead has.
Speaking to China.org last Thursday, James Cameron said."Avatar is as relevant today as it was when it was released 10 years ago. We have climate change, we have deforestation problems, our relationship with nature is more at risk than ever before. Avatar is a movie about them, but it's also a timeless movie. Some people have lots of stories. He criticizes them for their simplicity. It was not so simple, it was universal. It was a story that anyone around the world could understand and connect emotionally. He used his words.
Both Endgame and Avatar movies are currently Under the umbrella of Disney has. Since the difference is very small, if the films are re-released, like this week, the leadership can change hands in a short time. In the upcoming period, if Endgame is published again, we may see a similar situation.
https://deadline.com/2021/03/avatar-overtakes-avengers-endgame-highest-grossing-film-all-time-worldwide-box-office-china-james-cameron-disney-1234713788/



Share by Email
it is titled mail it to your friend.









This news, our mobile app using to download,
You can read whenever you want (even offline):