HBO Max platform in the coming years Game of Thrones seems to be filled with TV series. Deadline According to the news, studies have started for three new series in the two series announced previously. These three projects currently in their early development stages 9 Voyages (Sea Snake), Flea Bottom and Ten Thousand Ships It was stated that it was based on his stories.
In Deadline's news, it is stated that HBO Max has made a lot of progress, especially in 9 Voyages projects. The Mentalist and Gotham It has been stated that the screenwriter Bruno Heller, whom we know from TV series such as, is working on 9 Voyages projects. It is said that the Flea Bottom and Ten Thousand Ships projects are still in the idea stage and HBO Max is not currently working with a writer for these projects.
You may be interested in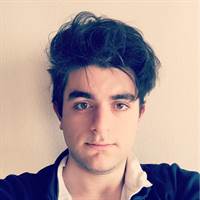 A new Game of Thrones series has been announced: Here is the plot

The series 9 Voyages is about the sea adventures that Corlys Velaryon embarked on with the ship named Sea Snake. The popular locations of the Velaryon, A Song of Ice and Fire universe went on adventures in areas such as Pentos, Dragonstone Lys, Tyrosh, and Myr, and also managed to reach mysterious areas only in fairy tales such as Yi Ti and Leng.
Flea Bottom, another project that HBO Max is working on, is actually telling a story we know from the Game of Thrones series. As you will remember, Flea Bottom, who gave its name to the series, was the poorest area in King's Landing. We know that some characters like Ser Davos Seaworth and Gendry grew up on Flea Bottom. We also watched episodes where Arya Stark was hiding in Flea Bottom in the first seasons of the series.
Finally, the Ten Thousand Ships project focuses on the warrior queen, Princess Nymeria. In the book, which takes place about 1000 years before the Game of Thrones series, we read the journey of the Rhoynar people, who were defeated by Valyria in the war, from Essos to Dorne. Nymeria name Arya Stark gave to her wolf came from Princess Nymeria.
HBO Max is currently working on at least six GoT projects
Only the House of the Dragon series has been officially announced on HBO Max at this time. Apart from this, we know that the Tales of Dunk & Egg series is well advanced in the development phase, although it has not been officially announced. Along with these two live-action series, an animated series is being worked on. So, along with the series mentioned in our news, HBO Max is currently working on at least six different Game of Thrones projects (two of them are just at the idea stage).
https://deadline.com/2021/03/game-of-thrones-prequels-sea-snake-9-voyages-flea-bottom-10000-ships-bruno-heller-1234717042/



Share by Email
it is titled mail it to your friend.









This news, our mobile app using to download,
You can read whenever you want (even offline):