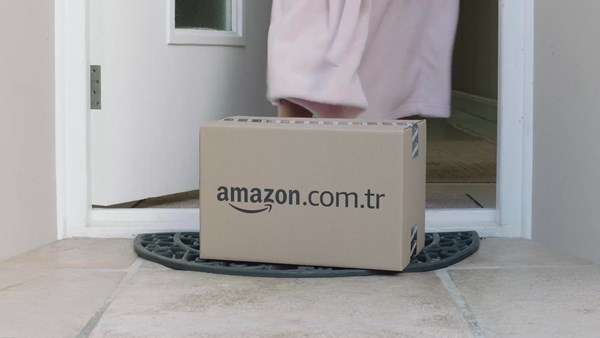 Hello friends, I will briefly talk about my attempt to buy TV from AMAZON. Maybe the situation that happened to me will not happen to you. Or take the risk and make an order.
I ordered the product from AMAZON in 3 installments with its own gift discounts. The product was in the cargo 3 days later, I went to buy it with enthusiasm, but it takes a thousand witnesses that AMAZON sends the product. The box is worn, torn and more importantly used (display or return item). In fact, there were 2-3 people complaining about this situation in the comments section of the same product, but I still wanted to believe that it would not be like that, but as you know, the product was sent without any protection. Normally, even if you buy a notebook eraser, this behavior of the site, which I praise everywhere for boxing, but for AMAZON, was on the way of camera joke with the legendary customer service dialogue for me. Customer service was telling that they did not sell except for the new and original product, that I could return the product if I wanted to, and that they could make a refund. It is as if they are in grace.
In such a case, take the product, send me a new one, I will not say, go to the re-order, pay more than 300 TL, then we will return it to you as if trying to offer a superior service. I asked for the product to be returned directly without taking it from the cargo.
Now my money returned to the bank will be paid to me in 3 installments. I will have to wait in vain. Meanwhile, no matter how harmed you are, the greatest service they do is to apologize. Yes, yes, you are right, you are a victim, so what will I say? Do you have any suggestions for a solution? The other party only apologizes, common words far from solution, etc. I filed a complaint by a more competent person to assess the situation, supposedly they will return within 48 hours. 3 days have passed. I'm looking for what happened to the latest situation, they say they haven't called you yet, the customer service says 🙂 This is the first time I have experienced such a situation. A company that is not beyond the ordinary. Thus, it became clear that they did not offer a solution beyond saying that you can't get your money, go bro. I called the arbitral tribunal, I consulted with the documents, the invoice and the e-mail, even if I explained the situation, the only thing I could win was that I would be entitled to buy again at the price they sold to me. As such, it seems that we were left with being victims. I also wrote this on There is a complaint, proved. I will write this under every AMAZON news I have experienced. I do not accept such a service. I will not buy any more products from you, I will not mind.