What has happened in recent weeks about the green team's cryptocurrency mining limit has greatly annoyed users. On the other hand, AMD has been on the subject so far. keep quiet had preferred.
AMD reveals its opinion on the cryptocurrency mining restriction
AMD's Product Manager Nish Neelalojanan'a The questions posed clarified a curious subject. According to Neelalojanan, AMD users what to do or not with his equipment will not decide.
You may be interested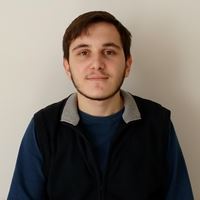 The driver that unlocks the RTX 3060's cryptocurrency digger revealed, a statement from Nvidia

This is despite the company claiming that Nvidia is hardware in the past few days. accidentally removed with the driver It confirms that it will not take a step similar to the cryptocurrency mining restriction.
Moreover, as the Product Manager highlighted later, in the AMD RX 6000 series optimizations for gamers prioritized. For example your red team Infinity Cache ve GDDR6 It is a choice that negatively affects VRAM bandwidth, which is important for miners.
See Also. "The driver that unlocks the RTX 3060's cryptocurrency digger has been revealed, a statement came from Nvidia"
In addition, as a result of the design preferences applied in the GPU architecture, RX 6900 XT It performs similar digging performance to the previous generation RX 5700 XT.
https://www.techpowerup.com/279884/amd-confirms-it-wont-block-any-workloads-on-its-graphics-cards-including-mining



Share by Email
it is titled mail it to your friend.









This news, our mobile app using to download,
You can read whenever you want (even offline):