Your green team Ampere RTX Ampre options with high VRAM, which we have been waiting with enthusiasm since its introduction, are on the agenda again.
You may be interested in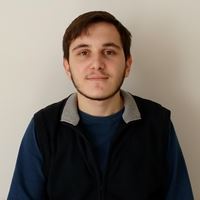 RTX 3080 Ti 12 GB can be mined resistant

RTX 3080 Ti
According to the details Nvidia offers to manufacturers under embargo RTX 3080 Ti It will come with the GA102-225 GPU. The CUDA number of the chip, previously known as GA102-250, is 10240 determined as. On the VRAM side 12 GB capacity GDDR6X While memories are preferred, the month of April is pointed out for the card.
RTX 3070 Ti
On the other hand, the RTX 3070 Ti, which comes to the interface in Lenovo's ready systems, features the GA104-400 GPU, as is the case with the RTX 3080 Mobile. 6144 CUDA cores expected to carry. 8 GB GDDR6X The end of May was pointed out for the card, which is thought to be combined with memories.
See Also. "It will be featured in high-end gaming laptops with AMD RX 6800M"
Finally on RTX 3070 Ti and RTX 3080 Ti cryptocurrency mining restrictions expected to go. Although users are confused after the driver that removed the restriction in the past weeks, it is thought that the developer driver that emerged will not work on the new cards.

references
https://videocardz.com/newz/nvidia-geforce-rtx-3080-ti-to-feature-ga102-225-gpu-rtx-3070-ti-gets-ga104-400
https://www.reddit.com/r/sffpc/comments/lzw1p3/first_build_at_40_3080_fexprotoaorus_ax_pro_itx/




Share by Email
it is titled mail it to your friend.









This news, our mobile app using to download,
You can read whenever you want (even offline):