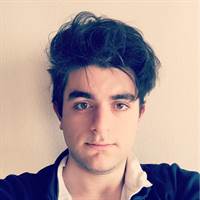 Editor


Oy See
CD Project RED games on Steam are currently available for purchase with deals of up to 85%. All the popular games of the studio are included in the campaign. Discounts Until April 5 to be continued.
The Witcher 3: Wild Hunt game is currently down to 12 TL. The Game of the Year version, which includes all DLC packages, can also be purchased for 15 TL. The Witcher 1 and The Witcher 2 games are seen to be 2.70 TL and 4.65 TL, respectively.
The studio's last game, Cyberpunk 2077, received a 20% discount. You can buy Cyberpunk 2077, which is the most talked about game of recent years in every aspect, for 199 TL at the moment.
To Steam's CDPR discount page from here you can reach. We have listed the noticeable discounts below.
The Witcher 3: Wild Hunt GOTY Edition — 14,99 TL
The Witcher 3: Wild Hunt — 11,99 TL
The Witcher 2: Assassin's of Kings Enhanced Edition — 4,65 TL
The Witcher: Enhanced Edition Director's Cut — 2,70 TL
Cyberpunk 2077 — 199,20 TL
Thronebreaker: The Witcher Tales — 46,79 TL
https://store.steampowered.com/search/?sort_by=_ASC&force_infinite=1&snr=1_7_7_2300_7&specials=1&publisher=CD%20PROJEKT%20RED&page=1



Share by Email
it is titled mail it to your friend.









This news, our mobile app using to download,
You can read whenever you want (even offline):