Nintendo, one of the big companies in the technology world, is currently Switch Pro called from the new Switch model new details were shared.
You may be interested in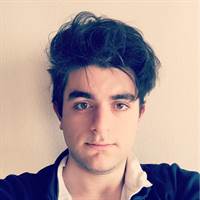 New details about Nintendo Switch Pro: 7-inch OLED display coming

See Also. "New details about Nintendo Switch Pro: 7-inch OLED screen is coming"
According to the latest report published by Bloomberg, Nintendo's new unannounced Switch modeli Comes with nice enhancements. When we look at the new details transferred, the most striking point is undoubtedly the new Switch model. Nvidia's successful technology is to use DLSS. DLSS, low resolution the image filling it with machine learning giving with a higher resolution a technology. This technology is currently only Available on the PC. It is also worth mentioning that DLSS technology is actually very suitable for Switch.
When we look at the rest of the report, the new Switch model a faster CPU, and to more memory has been stated to have but unfortunately a no details shared. Considering all the improvements of this Switch model, some analysts will be more expensive than the standard model says.
Currently the standard Switch modeli 300 dolar. If this device Will sell for $ 350 or $ 400 is being considered. In the past weeks, the new Switch model 7 inçlik 720p OLED it was said to come with the screen. When the official statement comes, we will learn all the details.
https://www.vg247.com/2021/03/23/new-switch-nvidia-dlss-faster-cpu/



Share by Email
it is titled mail it to your friend.









This news, our mobile app using to download,
You can read whenever you want (even offline):