Oy See
Gamestars Brawl Stars League struggles, where hundreds of Brawl Stars fans meet under the same roof, has begun. Turkey Gamestars Brawl Stars League competitions started on March 16, will continue to be played in different groups and a total of 64 matches will last until April 7. The winners of the Turkey League Gamestars Brawl Stars will have prize money of $ 1,000.
Four of the team that reached its peak in the national league will have the opportunity to represent Turkey in the Gamestars Brawl Stars Uluslalarara League. Ukraine, Kazakhstan, Poland, UK, Sweden, Germany and France will join the global league with four teams in Turkey and Russia and other countries of the world will send three teams will compete for the last three wild card. In the international group stage, where 32 teams in total will share their trump cards, the first two teams that are successful in their respective groups will participate in the last 16 qualifying rounds and will share their trump card for the grand prize.
You may be interested in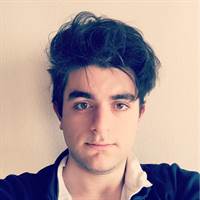 Battlefield 6 may be unveiled in May

To be aware of international Gamestars Brawl Stars competitions and to be able to follow all competitions live official website and you can follow their social media accounts:
http://facebook.com/GamestarsBS
YouTube.com/GamestarsBS
Instagram.com/GamestarsBS
Twitter.com/GamestarsBS
TikTok.com/@Gamestars_BS
Discord.com/GamestarsBrawlStarsServer
About Publishme:
Publisher-up, value-oriented and professional approach to Turkey and the menace, gaming companies and is fully equipped publishing agency that focuses on finding solutions to the needs of the brand. Supercell, Activision, Garena and my.games as a global game companies, the biggest help in Turkey and the region Publisher, wherever there is the short game continues to add value to its customers.
About StarLadder:
StarLadder, which started its activities in 2011, is one of the world's leading tournament organizers. First known for StarSeries tournaments, the company works closely with leading game developers, global sponsors and media platforms. In addition to Brawl Stars, the company also organizes global tournaments in world-famous games such as Clash Royale, CS: GO, Dota 2, PUBG and StarCraft.



Share by Email
it is titled mail it to your friend.









This news, our mobile app using to download,
You can read whenever you want (even offline):