A new director has joined Amazon's highly anticipated Lord of the Rings series. According to official statements made today, one of the rising names of recent times Wayne Che Yip, directory for four episodes from the first season has taken on the role of director.
When we look at Wayne Che Yip's previous work Doctor Who, Doom Patrol and Preacher We see successful productions like. The 40-year-old British director is also currently another high-budget project from Amazon. The Wheel of Time He took part in the director's chair in two episodes of the TV series.
You may be interested in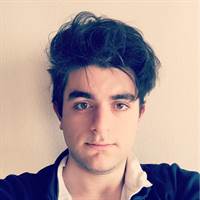 20 new players joined Amazon's Lord of the Rings series

Wayne Yip, who made some statements on the subject,"It is truly a great honor to be invited to JD & Patrick's Tolkien world. I start each day with great excitement to be working here in New Zealand with this incredible team as we try to make our humble contributions to the legacy of history's best story." used the expressions.
Amazon started the Lord of the Rings project, the world's most expensive TV series, in 2017, with a budget of $ 1 billion. After about three years of preparation, the shooting of the series started in February 2020. Afterwards, shooting was stopped due to the pandemic and started again in September.
Amazon has not yet made a statement about the airing date of the series, but there are expectations that the first season may air later this year. Amazon has also already approved the second season of the series.
The audience of The Lord of the Rings series, which will take place in the Second Age thousands of years before the movies, will be seen by Dumanlı Dağlar (Misty Mountains) from the depths, to Lindon, the capital of the elves and legendary to the island kingdom Numenor will take you on a fantastic journey. Dark Lord in the TV Series Melkor and SauronIt is stated that it will take place.
https://collider.com/lord-of-the-rings-amazon-series-new-director/



Share by Email
it is titled mail it to your friend.









This news, our mobile app using to download,
You can read whenever you want (even offline):