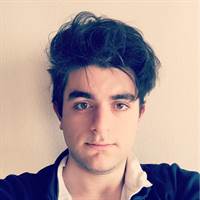 Editor


Oy See
Most of the games nominated for the BAFTA Game Awards are currently available for purchase on Steam. Opportunities up to 70% stand out in the campaign, which will continue this weekend.
Doom Eternal, the popular new game of the Doom series, is currently down to 99 TL with 50% discount. Half-Life Alys game, which is considered as one of the best VR experiences in history, can also be purchased for 55 TL. In Hades, which won the Game of the Year award at BAFTA, a 20% discount was applied as in previous campaigns.
To the campaign page from here you can reach. We have listed the discounts below.
Kentucky Route Zero: PC Edition — 27,30 TL
Hades — 32,00 TL
Carrion — 24,12 TL
Doom Eternal — 99,50 TL
Half-Life Alyx — 55,20 TL
Cyberpunk 2077 — 199,20 TL
F1 2020 — 27,60 TL
Fall Guys — 26,60 TL
Röki — 29,25 TL
Call of the Sea — 25,60 TL
No Man's Sky — 75,00 TL
https://store.steampowered.com/sale/bafta_2021



Share by Email
it is titled mail it to your friend.









This news, our mobile app using to download,
You can read whenever you want (even offline):