NASA's historic Mars helicopter Ingenuityturned out to be an interesting trace from Earth. According to the space agency's statement, the Wright Brothers' famous plane on Ingenuity Flyer 'and Includes a small piece.
You may be interested in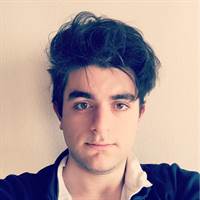 Mars helicopter will take off for the first time in early April

Wright Brothers, one of the legends of aviation, December 17, 1903 on "heavier than air"It made history by signing the first controlled flight with a plane. The plane called Flyer was in the air for only 12 seconds and was able to move 37 meters.
From the first manned aircraft in history, the Flyer a small piece of fabric it is now located under Ingenuity's solar panels. With this piece, Ingenuity will mark a new first in human history. According to the statement made by NASA, first flight in another world For the Ingenuity test, which will go down in history as 8 April has been set as a target.
[bkdzh=131408]
Ingenuity's first test flight is expected to take off about 3 meters from the surface. NASA researchers will conduct Ingenuity's communication with Earth via the Perseverance rover, so Ingenuity will be able to travel no more than 1 kilometer from the rover. Below is a visual showing the flight zone for the first test of Ingenuity.



Share by Email
it is titled mail it to your friend.









This news, our mobile app using to download,
You can read whenever you want (even offline):