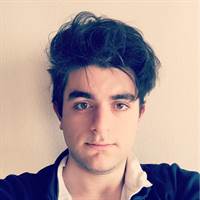 Editor


Oy See
What Disney plans for the coming years Marvel A surprise production appeared in the movies. According to the updated calendar recently released by Disney, a new Marvel movie that has not yet been announced On October 7, 2022 will be released.
Marvel's 202 and Phase 4 movies for 2022 are now almost completely announced. In this sense, the new movie announced for October 7 was a surprise for the fans. We currently have no information about the details of the movie, but fans have already begun to make some guesses.
Four possibilities are being discussed for October 7, 2022. These Blade, Deadpool 3, Fantastic Four and Guardians of the Galaxy Vol. 3 shaped. Marvel announced all of these movies, but did not reveal their dates. Each of these movies looks very likely, but Deadpool and Guardians of the Galaxy 3 are a bit more likely.
You may be interested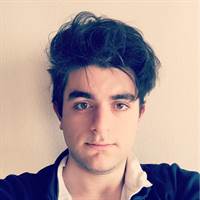 Black Widow comes straight to Disney Plus: Here's the release date

Marvel Studios president Kevin Feige confirmed in a statement earlier this year that Deadpool 3 will join the Marvel Cinematic Universe. Feige said Ryan Reynolds and his team of writers are currently working on the script for the movie.
On the other hand, in the movie Blade, the lead actor and screenwriter team are now determined. However, the director of the movie is not yet clear. It seems a little difficult for the shooting to start this year.
Finally, Guardians of the Galaxy Vol. 3 seems to be the most likely production among these films. Director James Gunn, who has come to the end of the production process on The Suicide Squad side, is ready to return to the Guardians of the Galaxy. The project, which was delayed after Disney fired James Gunn and later recalled it, seems quite likely to be released on October 7, 2022, and the project will not be delayed any longer.
2021:
9 July: Black Widow
September 3: Shang-Chi and the Legend of the Ten Rings
November 5th: Eternals
December 17: Spider-Man: No Way Home
2022:
25 Mart: Doctor Strange in the Multiverse of Madness
May 6: Thor: Love and Thunder
8 July: Black Panther 2
October 7: yet unknown Marvel movie
November 11th: Captain Marvel 2
2023:
February 17: Marvel movie yet to be announced
May 5: Marvel movie yet to be announced
July 8: Marvel movie yet to be announced
November 3: yet unknown Marvel movie
https://bgr.com/2021/03/24/marvel-movies-mcu-phase-4-release-dates-2021-2023/



Share by Email
it is titled mail it to your friend.









This news, our mobile app using to download,
You can read whenever you want (even offline):