New game of the Monster Hunter series Monster Hunter: Rise entered the markets very quickly. Producer Capcom announced that the game, which went on sale last Friday, had a tremendous success, selling four million copies at the end of the first weekend.
You may be interested in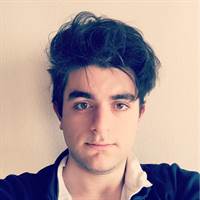 Big success from Nintendo: Sales of Switch surpass Xbox One

The previous game in the series, Monster Hunter: World, sold five million copies at the end of the first weekend. Monster Hunter: Rise, on the other hand, managed to close to MH: World's record, although it was only released on the Switch platform. It was released for World PS4 and Xbox One.
Monster Hunter is currently Capcom's second best-selling series (after Resident Evil). Finally, on December 31, 2020, it was announced that the series sold a total of 66 million copies. With this week's sales figures of Monster Hunter Rise 70 million its border has also been left behind.
Monster Hunter: Rise, which brings brand new mechanics and monsters to the series, Will be released for PC in early 2022. Just like Monster Hunter World, Monster Hunter Rise is expected to reach significant sales figures on PC.

references
https://www.ign.com/articles/monster-hunter-rise-ships-4-million-units-in-its-first-weekend
https://www.youtube.com/watch?v=sD6eLsO0SJQ




Share by Email
it is titled mail it to your friend.









This news, our mobile app using to download,
You can read whenever you want (even offline):