One of the most popular TV series of recent years Rick and Morty It is returning to the screens very soon with a brand new season. Producer Adult Swim shared the first trailer of the new season today and announced the release date. Season 5 of Rick and Morty Will start on June 20 (06:00 UTC 21 June).
You may be interested in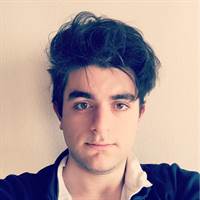 Rick and Morty writers start their season 7 work

Rick and Morty's new episodes seem to be full of adventure and comedy again. Rick and his family will be embarked on interesting adventures in Earth and space. In the new season, issues such as Rick's past and Evil Morty are expected to be discussed.
Attracting attention with its interesting humor style, impressive science fiction elements and absurd characters, Rick and Morty started to be published in 2013 and managed to gain an incredible popularity in a short time. While the third and fourth seasons of the series aired, it was spoken by millions of people around the world and managed to become the most popular comedy on TV in the USA.
Rick and Morty is returning to the screens after a break of about five months. The episodes of the series that have been aired Netflix'ten you can watch.



Share by Email
it is titled mail it to your friend.









This news, our mobile app using to download,
You can read whenever you want (even offline):