We have been following the benchmark tests of the blue team for a long time. Rocket Lake processors are on sale. The models brought the increase in IPC.
IPC increase over the years
11th generation Core processor family rising on Cypress Cove cores compared to the previous generation 19% IPC increase offers. Accompanying the processors, the new iGPU with Xe architecture 50% better integrated graphics performance exhibits.
A closer look at Cypress Cove
When we look at the key components in the execution section of Cypress Cove cores we have in bandwidth and port number % 25'lik development draws attention.
By calculating the addresses used by the processor in memory, the processor's total from processing capacity saving AGU'gives (Address Generation Unit) 33% increase added monitoring increase in number in storage unit as well as new commands It seems to have cleared the way.
Increased L1 and L2 caches
LGA 1200 in processors that continue to socket Sunny Cove'un resulting from the backward adaptation Cypress Cove kernels contain significant improvements in the cache layout.
L1 cache per core From 32 KB to 48 KB with 50% increase while upgrading, again per core In L2 cache from 256 KB 100% increase to 512 KB has been updated. 16 MB L3 buffer Let's add that it is kept constant.
Rocket Lake tops the list Core i9-11900K 8 cores in 16 threads with 16 MB cache a supported processor. Up to 5.3 GHz on the chip that can rise DDR4-3200 MHz RAMs Multitasking will be carried out more smoothly thanks to the support of it.
You may be interested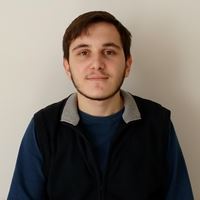 Core i9-11900K unboxed

Intel Deep Learning Boost and Vector Neural Network Processors with hardware acceleration in deep learning-focused workloads thanks to Instructions support are new overclocking tools makes the process more flexible.
AVX 2 instruction set on processors updated with AVX-512 voltage guard band override and a memory controller is located, which allows for larger timings.
As a result of increasing competition on the motherboard side in addition to 11th generation processors, it is now RAMs can also be overclocked on motherboards with H570 and B560 chipsets.
20 adet PCIe 4.0 While Intel Quick Sync Video support is maintained on Rocket Lake processors coming through the 10 bit AV1/12 bit HEVC will speed up their codecs. In the DMI interface, which was previously updated with PCIe 3.0, the number of channels was increased from 4 to 8.
If on the interface side HDMI 2.0 ve HBR 3 while providing support Thunderbolt 4 ve Wi-Fi 6e connection possibilities are included. USB 3.2 Gen Finally 2×2 Thanks to the (20 Gbps) ports, data can be transferred faster.

references
https://www.guru3d.com/news-story/11th-gen-intel-core-unleashes-unmatched-overclockinggame-performance.html
https://www.techpowerup.com/review/intel-core-i9-11900k/
https://www.anandtech.com/show/16495/intel-rocket-lake-14nm-review-11900k-11700k-11600k




Share by Email
it is titled mail it to your friend.









This news, our mobile app using to download,
You can read whenever you want (even offline):