Oy See
HPP Games developed by sabotage, Turkey's first and only Turkish construction continues to expand its non-free FPS game P2W the audience. not only for Turkey but also with the ingame experience offered by sabotage also have significant potential for global markets, attracting attention with the rare Turkish construction developed with Unreal Engine 4.
You may be interested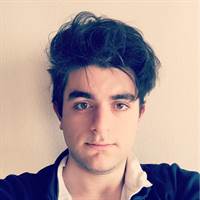 Monster Hunter Rise sold 4 million copies in just three days

Sabotage: Turkish-made FPS with every detail
Sabotage, which staged the struggle of the Force forces formed by Turkish soldiers fighting for their country against the Tactic team formed by agents from different countries, succeeds in establishing a throne in the hearts of Turkish players with all these dynamics. Not only the team with the formation of the Turkish military's sights, including the involvement of Turkey in 8 different map, sabotage, manages to present an impressive atmosphere. These maps include Agora, Galata, Kervansaray, Fort Boyard, Harbor, Hangar, Office and Kalekol.
Developed down to the smallest detail by Turkish engineers with 100 percent domestic and national resources, Sabotage always keeps the excitement at the top with clan matches and individual events.
HES Games cares about the ability of all players to compete on equal terms with Sabotage, which does not include P2W elements that can easily take advantage of competitors such as renting or purchasing weapons, and that pushes talent and competition to the second plan.
To reach sabotage and start playing Sabotage to the Steam page you can reach.
To find out more about sabotage official website you can visit.



Share by Email
it is titled mail it to your friend.









This news, our mobile app using to download,
You can read whenever you want (even offline):