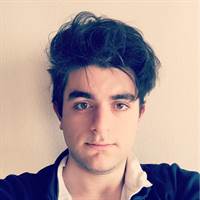 Editor


Oy See
SpaceX's next generation interplanetary spaceship StarshipThe launch tests of the company continue at full speed. The highly anticipated take-off of the new prototype rocket SN11 also took place yesterday. In the test flight, the Starship prototype failed to land successfully and turned into a giant fireball.
Taking off from SpaceX's launch site in Texas, the SN11 prototype attempted to return to the surface after reaching a height of about 10 kilometers. SpaceX because his live broadcast was interrupted we could not see the landing moments. Company officials made a statement after a short while and said that the SN11 could not return to the surface and exploded in the air.
You may be interested in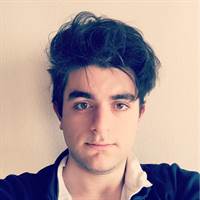 SpaceX shared incredible footage from the landing moments of the Starship prototype

Elon Musk, who made some statements on the subject on Twitter,"The second engine of the SN11 seems to have had some problems during descending. The landing firing failed to reach functional chamber pressure, but in theory it was not necessary anyway. There was a serious problem shortly after the landing ignition. We will learn the details later today." used the expressions.
SpaceX managed to successfully land the SN10 rocket launched earlier this month. However, the rocket suddenly exploded a few minutes after landing. Again, the SN10's landing was the first in Starship's development process. Unfortunately, the same success could not be repeated in SN11.
SpaceX has a step-by-step plan to achieve the goal in the Starship development process. We saw plenty of explosion moments in the prototype tests of the Falcon 9 rocket, just like the Starship. SpaceX will analyze all these errors in the best way and try to perfect the design of the rocket.
The final version of Starship 50 meters height and is expected to house 6 Raptor engines. Starship also Super Heavy It will be placed on a huge pusher named. The Super Heavy, which will carry the Starship from the surface to the orbit, 72 meters away long and is expected to house 28 Raptor engines. So the total length of Starship and Super Heavy will be exactly 122 meters.
SpaceX plans to bring Starship to space this year and begin its first Starship official missions. Later To the Moon in 2023, to Mars in 2025 there is a target of transporting people. Although it landed, it exploded again minutes later.
https://www.space.com/spacex-starship-sn11-rocket-launch-2nd-attempt



Share by Email
it is titled mail it to your friend.









This news, our mobile app using to download,
You can read whenever you want (even offline):