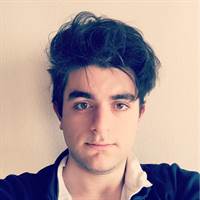 Editor


Oy See
One of Marvel's popular series Guardians of the GalaxyPreparations for the new movie of the company continue at full speed. The series is directed and written by James Gunn, Guardians of the Galaxy Vol. 3's shots will start within this year told. Gunn also stated that the new movie will be a "giant production" in all.
The famous 50-year-old director who made some statements on Twitter,"Our designers and visual development geniuses are busy creating new, fantastic worlds and aliens right now. I'm not sure if the galaxy is big enough for all this magic. It's. The movie. It's huge. It will be. I'm excited." used the expressions.
Guardians of the Galaxy 3'ün Expected to be published in 2023. The release date of the film had to be delayed due to Disney firing and later recalling James Gunn. Gunn stayed away from the Guardians of the Galaxy franchise for a while, as he signed with Warner Bros for the movie The Suicide Squad when he was fired from Disney.
You may be interested in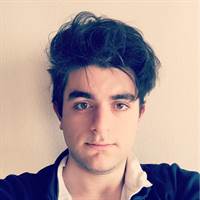 First official information from Guardians of the Galaxy 3

James Gunn is also currently working on a special production called Guardians of the Galaxy Holiday Special. The Holiday Special, planned in the form of a short film, will be broadcast on Disney Plus during the Christmas period of 2022. The beloved heroes of the series will reunite in this short special before the third movie.
You can see Marvel's calendar planned for the coming years below. Guardians of the Galaxy 3 is expected to settle into one of four dates in 2023.
2021:
9 July: Black Widow
September 3: Shang-Chi and the Legend of the Ten Rings
November 5th: Eternals
December 17: Spider-Man: No Way Home
2022:
25 Mart: Doctor Strange in the Multiverse of Madness
May 6: Thor: Love and Thunder
8 July: Black Panther 2
October 7: yet unknown Marvel movie
November 11: Captain Marvel 2
2023:
February 17: yet unknown Marvel movie
May 5: Marvel movie yet to be announced
July 8: Marvel movie yet to be announced
November 3: yet unknown Marvel movie



Share by Email
it is titled mail it to your friend.









This news, our mobile app using to download,
You can read whenever you want (even offline):