Oy See
Players are looking for competition, real combat atmosphere, weapon variety and lifelike weapon responses in FPS games. The experience during the game is shaped by these concepts and successful games can connect millions of players to their servers every year. However, all these variables may not be enough for the players to spend more time in the game. Players around the world are looking for a piece of themselves in games, language support, or new elements localized by country.
Sabotage by HES Games, developed with Unreal Engine 4, meets this expectation of the players in the category of competitive FPS games. Kalekol, Agora and Caravanserai maps with this region's cultural heritage and its strategic importance, revealing sabotage, especially during clashes with Kalekol map of the players themselves make you feel as a soldier serving in Turkey.
Are you ready to fight for Turkey?
You may be interested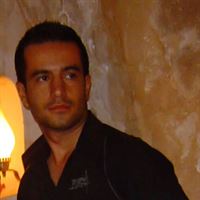 The German government has sponsored the new Commandos game: a large grant to the Origins project!

Turkish soldiers defend their country in Sabotage, where the fortresses located on the mountain peaks in the east of our country are similarly modeled. The agent team, called Tactic, consists of soldiers from different geographies.
In the Kalekol map of Sabotaj, which adds a new atmosphere to the in-game experience in the landscape of Mount Ararat, the attack of Tactic forces on Kalekol, which aims to reinforce equipment from the border by illegal means, and the struggle of the Force team consisting of Turkish soldiers to repel this attack. Send in Kalekol in the top spot with rippling flag of Turkey gaining competitive FPS experience a different dimension.
The tradition of keeping the names of law enforcement officials who were martyred in the police and TAF alive is also kept alive in Sabotage. The military vehicle in Kalekol is named after Eren Bülbül, who was martyred in 2017.
To start playing Sabotage Sabotage to the Steam page you can reach.
To find out more about sabotage official website you can visit.



Share by Email
it is titled mail it to your friend.









This news, our mobile app using to download,
You can read whenever you want (even offline):