German government to support the local game industry 50 million euro allocated. Many well-known developers working on the continuation of cult projects receiving a grant With the details of the new games emerged.
See Also. "The date when Android 12 will be introduced has been announced"
You may be interested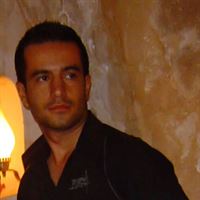 Rambo character coming to Mortal Kombat 11

Operating as part of Kalypso Media, Claymore Game Studios is working on the sequel to the iconic Commandos series. Commandos: Origins from the state budget for the production of the game named 1.53 million euros money left.
Expected to debut in 2023
Origins project in 2022 to be financed. Therefore, the game is not expected to debut before 2023. Apart from the developers of the new Commandos game, many game studios, large and small, are also in the grant list takes place.
Black Forest Games2.23 million euros were allocated to the action-adventure game currently referred to as Project Cattleprod 2. Known for Shadow Tactics: Blades of the Shogun and Desperados 3 Mimimi Games snatched 2.03 million euros for the new game project.
Studios and projects with grants of over one million euros:
Black Forest Games — Project Cattleprod 2 (2.23 milyon euro)
Mimimi Games – Sweet Potato (2.03 milyon euro)
Claymore Game Studios — Commandos: Origins (1.53 milyon euro)
Gaming Minds Studios — Railway Empire 2 (1.51 milyon euro)
Snowprint Studios – LOKI Project (1.51 million euro)
M2P Entertainment — Plush Bunnies Havoc — Reloaded (1.41 milyon euro)
Aeria Games — Splitstream (1.30 milyon euro)
Stratosphere Games – MiniCiv (1.02 million euro)
https://www.gameswirtschaft.de/wirtschaft/black-forest-games-bmvi-destroy-all-humans-2/



Share by Email
it is titled mail it to your friend.









This news, our mobile app using to download,
You can read whenever you want (even offline):