Semiconductor manufacturer Intel will be at the heart of next-generation powerful servers Xeon shared details of the processor family.
46% performance improvement
Intel's 3rd generation Xeon Scalable processor family scales up to 40 cores per chip. Offering 20% ​​IPC increase, Ice Lake-SP processors average in data center-focused workloads 46% performance improvement will present.
Intel DL Boost
Intel DL Boost The chips that come with it provide a considerable advantage in artificial intelligence-based processes. The 3rd generation Xeon Scalable family, which is currently the only solutions that come with an artificial intelligence accelerator, is in this area compared to the previous generation. 74% more performance.
Moreover, in the popular 20 AI-driven workloads AMD'nin EPYC 7763 compared to its processor Up to 50% ahead processors with 30% difference to Nvidia's A100 GPU as well beats.
In addition, it was stated that the new platform offers up to 56% improvement in areas based on artificial intelligence-based intensive processing of complex visuals and video analysis.
Security
Also for 2-socket configurations with 3rd generation Xeon Scalable processors SGX offering the security of Intel thus Up to 1TB provided the ability to isolate and process the code.
You may be interested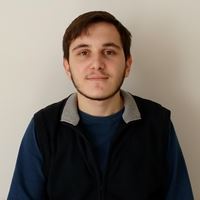 11th generation Intel Core processor family launched

In addition Intel® Total Memory Encryption ve Intel® Platform Firmware data protection has been maximized with its technologies.
In addition Intel Crypto Acceleration'ın The new Ice Lake-SP models, to which it has been added, will thus accelerate the cryptographic algorithms.
In areas that rely on encryption-intensive workloads, such as e-retail industries, whose importance has increased significantly with the pandemic data security while providing overall system performance will also be protected.
Developing network-specific optimized N-suffix options for various load scenarios, Intel, 62% improvement in 5G workloads compared to the previous generation promises.
Passing through the 10 nm + process 2nd generation Optane memory-supported processors thus 2.7 times dense of 14 nm node will be out of a tape. First generation Foveros 3D Also, 2nd generation EMIB interconnections are included in the chips on which packaging is applied.
See Also. "Gear 1 Rocket Lake can cause performance loss on processors, what is Gear 2 coming with Rocket Lake?"
With C620A chipset Ice Lake-SP family to work with 8 channel memory controller over DDR4-3200 MHz will support memories. 64 adet PCIe 4.0 The socket where the models with the channel will be used is LGA 4189 stated as.

references
https://videocardz.com/press-release/intel-announces-3rd-gen-xeon-scalable-icelake-sp-processor-series
https://wccftech.com/intel-launches-3rd-gen-ice-lake-sp-xeon-cpu-lineup-10nm-server-chips/




Share by Email
it is titled mail it to your friend.









This news, our mobile app using to download,
You can read whenever you want (even offline):