Amazon's eagerly anticipated Lord of the Rings Another interesting detail came from the series today. Shared from New Zealand, where the series was filmed according to a report The first season of The Lord of the Rings series, full $ 465 million With a huge budget, it will be by far the most expensive season in history.
The information in question came from New Zealand's Minister of Tourism, Stuart Nash. Speaking about the state's support for Amazon for the series, Nash said "The Lord of the Rings project will be the largest series in global television history." used the expressions. Nash stated that 650 million New Zealand Dollars (465 million US Dollars) will be spent for the first season of the show alone.
You may be interested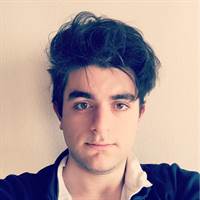 A new director joins the Lord of the Rings series

In the history of television, especially in the past years, we had the opportunity to watch very large projects. Game of ThronesThe most expensive season of the movie was set with a budget of $ 90 million ($ 15 million per episode). If Disney The MandalorianHe spent $ 100 million for his first season. We have also read reports that a budget of $ 25 million is allocated for each episode of Marvel TV series such as WandaVision.
The Lord of the Rings series, on the other hand, is now preparing to take the bar to a completely different level. The first season of the series has a budget that has not even been seen in The Lord of the Rings and The Hobbit movies before. With this project, Amazon aims to move the Prime Video service to a different location.
Amazon first started preparations for the Lord of the Rings series in 2017. After about three years of planning, the shooting of the series started in February 2020. Afterwards, shooting was stopped due to the pandemic and started again in September.
The series has not yet made a statement about the date of the month, but the first season is expected to meet with the audience in 2022. Amazon has also already approved the second season of the series.
The audience of The Lord of the Rings series, which will take place in the Second Age thousands of years before the movies, will be seen by Dumanlı Dağlar (Misty Mountains) from the depths, to Lindon, the capital of the elves and legendary to the island kingdom Numenor will take you on a fantastic journey. Dark Lord in the TV Series Melkor and SauronIt is stated that it will take place.

references
https://www.theverge.com/2021/4/16/22388035/amazon-lord-of-the-rings-lotr-tv-series-production-cost-season-1
https://www.stuff.co.nz/national/politics/300278243/amazon-may-be-on-the-way-to-new-zealand-as-government-signs-subsidy-deal




Share by Email
it is titled mail it to your friend.









This news, our mobile app using to download,
You can read whenever you want (even offline):