Popular messaging app WhatsAppa new in fraud method started to spread. In chat groups "pink themeA malicious file link is being shared, disguised as an "update.
See Also. "Apple, removing the charger from the iPhone boxes, will save 1 million tons of metal"
You may be interested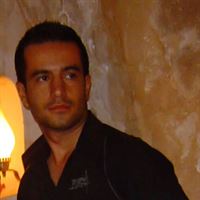 Thousands of vulnerabilities found in the most popular Android apps

The so-called official update, the now monotonous green color of WhatsApp, to pink color promises to transform. It also provides users with some services not available in previous versions of the application. useful properties what they will have is also imposed.
Users who touched or clicked on the fake update link both account him the personal data seizable. Because by doing this hackers have access you open it. So what should you do if you have installed the pink theme on your device, whether you want it or not?
What should pink WhatsApp installers do?
The first thing you should do when faced with such a situation is Delete Pink WhatsApp. You should also disconnect all devices from your account, clear your browser's cache, and permissions of apps you need to check.
Pink WhatsApp also hiding in the system There is also a danger like. In such a case, the malware will be removed from your smartphone. disassemble it is getting more difficult. The simplest security measure you can take to avoid falling into such traps. "to suspicious links"definitely not to click.

https://twitter.com/rajaharia/status/1384070098114154500




Share by Email
it is titled mail it to your friend.









This news, our mobile app using to download,
You can read whenever you want (even offline):