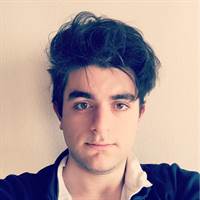 Editor


Oy See
Xbox Cloud Gaming service is officially coming to PC and iOS platforms. According to the official statement released today by Microsoft Cloud Gaming tomorrow (April 20) will begin beta testing on PC and iOS. It was stated that the service will be offered to limited users in the beta.
Microosft official Catherine Gluckstein, who made a statement on the subject,"As of tomorrow, select Xbox Game Pass Ultimate will begin sending invitations to Xbox Cloud Gaming for use on Windows 10 PCs and Apple phones and tablets. Invited users over 100 Xbox Game with Edge, Google Chrome or Safari browsers on xbox.com/play. He will be able to enjoy the Pass game. " used the expressions.
You may be interested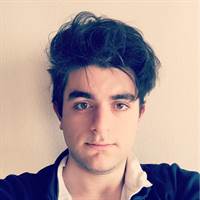 Game Pass for PC users get EA Play tomorrow

Cloud Gaming, iOS platformunda Via the Safari browser will serve. Microsoft had to follow a different route to bring the service to iOS due to the restrictions imposed by Apple in the App Store.
Providing services in 22 countries
Microsoft's Xbox Cloud Gaming service is currently available in 22 countries. Microsoft had made Cloud Gaming part of its Game Pass Ultimate subscription. So not only Cloud Gaming is purchased. However, this is a normal situation as the game library consists almost entirely of Game Pass games.
Thanks to the Xbox Cloud Gaming service, you can stream over 100 quality games over the cloud. Microsoft places great emphasis here, especially on mobile platforms. The biggest goal of the company is to add mobile gamers to the Xbox and Game Pass family thanks to Cloud Gaming. For example, games such as FIFA 20, Battlefield V, Forza Horizon 4 can now be played on the Android platform, and tests will start on iOS as of tomorrow.
infrastructure work began in Turkey
Last year Interviewed by Mesut Çevik Turkey Halil Gökoğlu authorized Xbox, announced the start of infrastructure work in Turkey Cloud gaming service for the Xbox. After Gökoğlu's statement in November, no updates were made on the issue. However Gökoğlu, Microsoft's player is aware of the potential in Turkey and said they aimed to bring our country at the time closest to the Cloud Gaming platform.
https://news.xbox.com/en-us/2021/04/19/xbox-cloud-gaming-windows-pc-and-apple-limited-beta/



Share by Email
it is titled mail it to your friend.









This news, our mobile app using to download,
You can read whenever you want (even offline):